---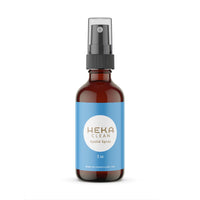 Our HEKA Clean Eyelid Spray is an all natural hypoallergenic solution that keeps your eyelids and lashes clean without any preservatives or chemicals. 
How to apply
–
Simply spray onto eyelids and let it dry, no need to rinse. 
Ingredients
–
Pure 0.02% Hypochlorous Acid is safe and effective for daily use.